A full stack web developer based in Mumbai
Developing projects which solves important problems drives me
Feel free to contact me or check my blog
In for a penny, in for a pound
Skills:
React

Redux

Nextjs

Vuejs

GraphQL

MongoDB
Git

Web Security

Progressive Web Apps (PWA)
Here are some projects I've worked on:
Get to know me: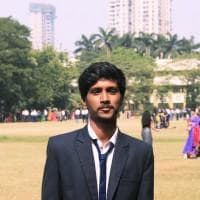 When I'm not coding, I'll probably be busy watching sports or reading about tech. Former AITA tennis player. An amateur cook ever since lockdown sprang my interest in cooking. Always open to have a conversation!
Contact me:
Feel free to get in touch and I'll gladly get back to you!